Company Profile
OneTrust is the #1 fastest growing and most widely used technology platform to help organizations be more trusted, and operationalize privacy, security, and governance programs. More than 7,500 customers, including half of the Fortune 500, use OneTrust to comply with the CCPA, GDPR, LGPD, PDPA, ISO27001 and hundreds of the world's privacy and security laws.
The OneTrust platform is powered by the OneTrust Athena™ AI, and our offerings include OneTrust Privacy, OneTrust PreferenceChoice™, OneTrust Vendorpedia™, OneTrust GRC, OneTrust Ethics, OneTrust DataGuidance™, OneTrust DataDiscovery™, and OneTrust DataGovernance™.
Learn more: OneTrust.com and LinkedIn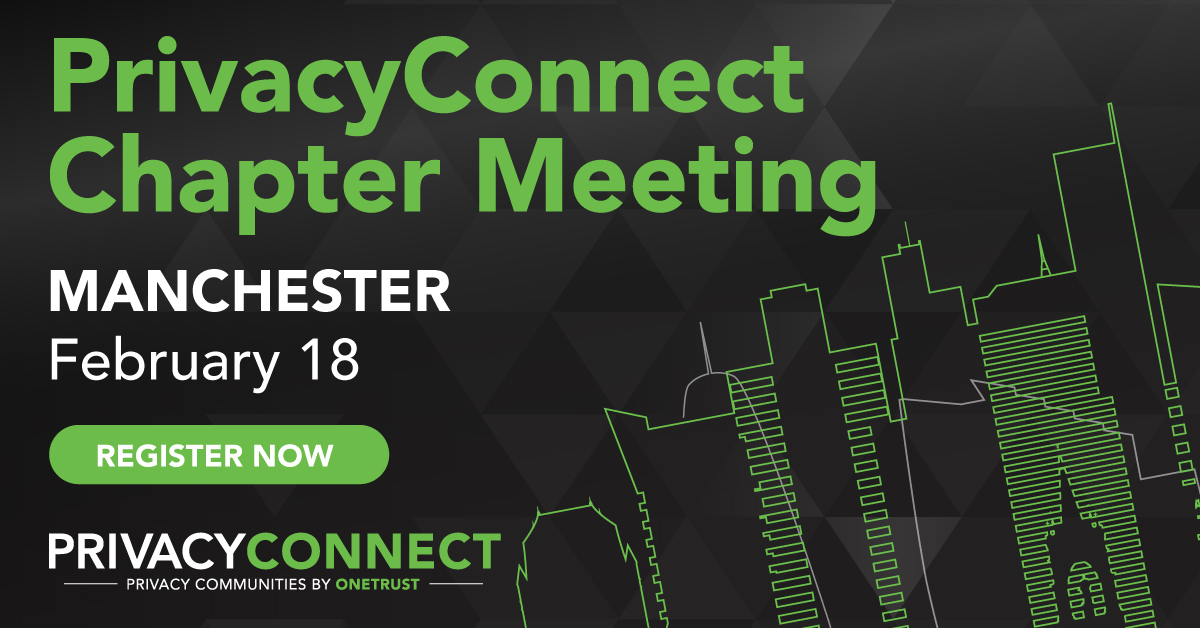 PrivacyConnect Manchester
18th February 2021
Join your local PrivacyConnect community chapter meeting – a free, online network event led by local Chapter Chairs. Chapter meetings will focus on the latest privacy regulatory developments, including CCPA, CPRA, Schrems II, and LGPD, and feature panels from local privacy professionals to discuss operational best practices.
10:00am | Welcome and Introduction
10:05am | ICO's 'Data Sharing Code of Practice'
10:50am | Closing and Q&A