With impressive virtual venues built in 3D, our online cybersecurity conferences host up to 400 delegates. Immersive and engaging, it's possible to perform video calls inside the platform for one-to-one chats with other delegates without the need to export to Zoom or Teams. 
During the event, we provide the opportunity to eat and socialise with other delegates through a partnership with Just Eat. We even offer an afterparty with Live entertainment following the conference.
Home workers require a new approach to cyber security
COVID-19 has changed the workplace forever, with many firms saying they will implement more home working even after the pandemic is over. It can increase efficiency, but this approach also requires a greater focus on cyber security.
As businesses continue to realise the benefits of remote working, cyber security has never been more important, which is why we have decided to run the Future of Cyber Security as a virtual event.
Following hot on the heels of Cyber News Group's highly successful 2020 and 2021 events, the Future of Cyber Security's virtual conference will be better than ever. Attracting an exclusive audience of senior industry executives, the conference will feature topics relevant to the current COVID-19 working environment as a huge number of employees across all industries continue to work from home.
There is no doubt that cyber-criminals are jumping on opportunities to exploit employees working remotely during coronavirus, and the number of cyber-attacks will continue to increase, according to Europol.
Indeed, cyber-criminals are already profiting from the pandemic, with email phishing campaigns designed to steal employees' credentials and compromise business systems, the agency has warned.
Ransomware is still a major threat to today's businesses. Interpol's Cybercrime Threat Response has detected a "significant increase" in the number of attempted ransomware attacks against key organisations around the world.
The cost of a breach can be huge, often reaching millions of pounds. According to Accenture and the Ponemon Institute, the average cost of a cyber-attack is $13 million.
The Annual Cost of Cybercrime study found that criminals are adapting their attack methods by targeting the human layer — the weakest link in cyber defence — through increased ransomware with phishing and social engineering attacks as a path to entry.
This is especially relevant in today's climate, which has never been riskier for businesses as the work from home ethos opens new avenues for attack. With this in mind, the Future of Cyber Security and Virtual Conference will include sessions on the risks associated with a remote workforce and how to resolve them.
For example, many businesses and their employees are using video conferencing apps such as Zoom to communicate. This is attracting more hackers to the platform, exposing businesses that use video conferencing to an increased number of threats.
With this in mind, the Future of Cyber Security will examine the risks posed by video conferencing, especially when using consumer-grade apps, and outline how best to stay secure.
One of the greatest threats to businesses is email phishing, which sees employees targeted with malicious emails when they are working from home. The conference will address this and also look at how hackers use social engineering to track and lure victims in.
As part of this, The Future of Cyber Security Virtual Conference will include a professional social engineer who will share their tips and tricks to entice employees into giving up their data or give access to buildings or systems.
The Future of Cyber Security Virtual Conference will examine the general threat landscape during COVID-19 and assess the nation state threat to UK businesses.
The Future of Cyber Security Virtual Conference aims to help businesses to stay one step ahead of attackers through a number of insightful sessions not available at any other security conference.
The event will provide essential intelligence that enables senior personnel to stay one step ahead of cyber criminals as the attack surface expands amid COVID-19.
Covering business security during COVID-19 and video conferencing in the morning, and password security, social engineering and the threat landscape in the afternoon, the conference covers today's cyber security trends and threats across Europe – as well as those of the future – equipping delegates with the strategies, tools and technology needed to cope in an increasingly complex landscape.
It follows the huge success of our events in London, Manchester and Birmingham. This educational exclusive conference brings senior decision-makers face to face with leading cyber security specialists. Covering the strategic needs of all enterprises, the conference provides delegates with a unique opportunity to learn from thought leaders in the field and gain new knowledge and skills to manage the latest technology.
% Client Re-Book Rate 2021
Years Running Cyber Events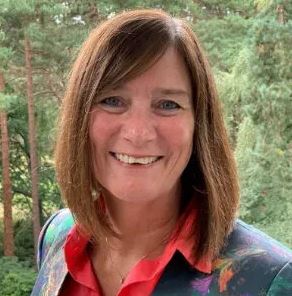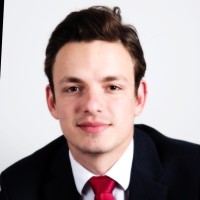 The Future of Cyber Security

The Future of Cyber Security

The Future of Cyber Security

The Future of Cyber Security

The Future of Cyber Security

The Future of Cyber Security