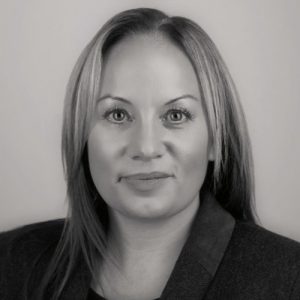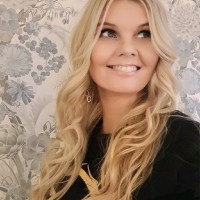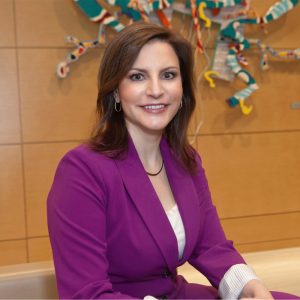 Confirmed: Keynote Speakers
Partnered By: Ladies Hacking Society
Navigating a complex threat landscape, featuring an all women line-up
According to ISC(2), nearly a quarter of the cyber security workforce is women. Amid a growing skills shortage, it's widely agreed that a diverse workforce is key, which is why we have decided to run the Future of Cyber Security's next Virtual Conference featuring an all women speaking line-up.
The cyber security landscape is more complex than ever as COVID-19 sees cyber-criminals and nation state adversaries ramp up attacks. As employees continue to work from home, it's never been more important for businesses to ensure they are as robust as possible.
Rather than simply covering the tired topic of 'women in security', the event will be used to showcase the women speakers' expertise in the sector, giving the audience the opportunity to learn from their insight.
Featuring women who are at the top of their field, the Future of Cyber Security's latest Virtual Conference will discuss the current threat landscape, offering exclusive insight into how businesses can protect themselves.  
Last year, we decided to run the Future of Cyber Security as a virtual event, via an immersive platform to provide the best conference experience in the market.
Following hot on the heels of our highly-successful 2020 online events, the Future Of Cyber Security's latest Virtual Conference will be better than ever. In response to popular demand from senior industry executives, the Europe-wide conference will feature topics relevant to the current COVID-19 working environment and evolving threat landscape as a huge number of employees across all industries continue to work from home.
Cyber-attacks are on the rise during COVID-19 as criminals look to take advantage of security weaknesses as employees work remotely. In November 2020, the UK's National Cyber Security Centre said more than a quarter of the incidents it responded to were coronavirus-related. Most of these were criminal in nature.
Indeed, cyber-criminals are already profiting from the pandemic, with email phishing campaigns designed to steal employees' credentials and compromise business systems.
At the same time, ransomware is still a major threat to today's businesses. Interpol's Cybercrime Threat Response has detected a "significant increase" in the number of attempted ransomware attacks against key organisations around the world.
In Q3 2020, Check Point Research saw a 50% increase in the daily average of ransomware attacks, compared to the first half of the year.
The rising cost of data breaches calls for a new approach
The cost of a breach can be huge, often reaching millions of pounds. According to the Ponemon Institute, the cost of a data breach is an average of $3.86 million (£2.9 million), while it can take 280 days to identify and contain security incidents.
This is especially relevant in today's climate, which has never been riskier for businesses as the work from home ethos opens new avenues for attack. With this in mind, the Future Of Cyber Security Virtual Conference Western Europe will include sessions covering the risks associated with a remote workforce and how to resolve them.
At the same time, the Ponemon Institute found that firms using AI and analytics have had the most success mitigating the cost of data breaches, with organisations spending $2.45 million (£1.84 million) on their recovery. This was in stark contrast to those that didn't implement AI, who spent more than double the amount: On average $6.03 million (£4.5 million).
AI is already being used to great effect in cyber security, but it can also be taken advantage of by criminal adversaries. The Future of Cyber Security's virtual event will delve into this area, looking at how capable cyber defenders already are and what the future holds.
Ransomware is one of the biggest threats to businesses and government organisations, with an attack able to take down entire networks as malware locks valuable company data. The Future Of Cyber Security Virtual Conference will look at this common attack vector during 2020 and into 2021, asking why incidents are increasing, and what type of ransomware is targeting firms, outlining how your business can protect itself and stop ransomware causing lasting damage.
The nation state threat has never died down; in fact it has elevated in recent months as disinformation campaigns and phishing surge amid COVID-19. The Future of Cyber Security Virtual Conference will examine the threat landscape during COVID-19, detailing the main nation threat actors. Specifically, the conference will examine how North Korea is targeting the finance sector, offering insight into how businesses should protect themselves.
An online cyber security event like no other
In early 2020, as coronavirus took hold, Cyber News Group wanted to offer something different. That's why we bought the UK and Ireland rights to an events platform like no other, Engagez, which offers the feeling of a real-world conference via a unique-in-the-market 3D immersive experience.
With impressive virtual venues built in 3D, our online cyber security conferences host up to 600 delegates. Immersive and engaging, it's possible to perform video calls inside the platform for one-to-one chats with other delegates without the need to export to Zoom or Teams.
During the event, we provide the opportunity to eat and socialise with other delegates through a partnership with Just Eat. We even offer an afterparty with Bacardi cocktails following the conference.
Exclusive, invite-only cyber security virtual conference for senior professionals
Taking place in 2021, the Future Of Cyber Security Virtual Conference will be a closed-door, invite-only conference featuring hand-picked senior executives from major UK firms. The Virtual Conference will be even more targeted than before, with exclusive women speakers addressing urgent topics across multiple vertical industries.
The conference will feature eight key talks, all led by women at the top of their field, and a live Q&A with speakers at the end of each session. Rather than simply covering the tired topic of 'women in security' the event will be used to showcase the women's expertise, giving the audience the opportunity to learn from their insight.
The event is aimed at board level executives and senior IT decision-makers from government and industries including critical infrastructure, retail, healthcare and financial services.
Stay one step ahead of attackers
The Future Of Cyber Security Virtual Conference aims to help businesses to stay one step ahead of attackers through a number of insightful sessions not available at any other security conference.
In just one day, the event will provide essential intelligence that enables senior personnel to keep their business secure as the attack surface expands amid COVID-19.
Covering the supply chain threat, ransomware, skills and diversity, and AI in cyber security in the morning and topics including the North Korean threat to financial sector security, Red Teaming, disinformation and regulation in the afternoon, the conference covers today's cyber security trends and threats across Europe – as well as those of the future – equipping delegates with the strategies, tools and technology needed to cope in an increasingly complex landscape.
It follows the huge success of our physical events in London, which have been running for 15 years. Now online, this educational one-day exclusive conference brings senior decision-makers face to face with leading cyber security specialists. Covering the strategic needs of all enterprises, the conference provides delegates with a unique opportunity to learn from thought leaders in the field and gain new knowledge and skills to manage the latest technology.